Run 05AQ04 was excellent for the Wide, due to good weather and a reduced pressure from the SNLS survey. In total, 21hrs of data have been collected, entirely on W3 that was the only Wide field visible.
The data collection on W3 is progressing according to the plan, and we foresee having 36 square degree available for cosmic shear analysis at the end of semester 05A if the weather stays on our side.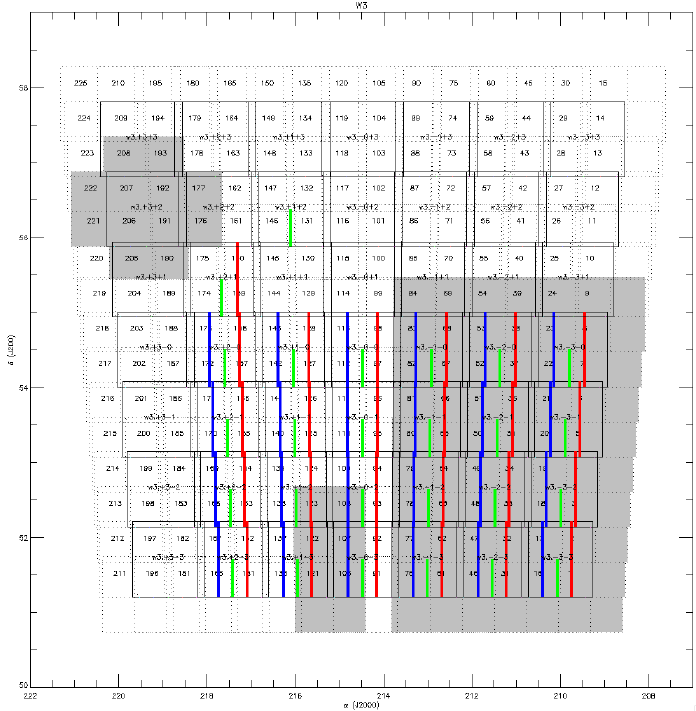 W3 Status after run Q04
See
this article
for a detailed legend of this plot.
Comments ? Questions ?